Perfect Solution for Medical Transcription
- Pricing Lower than 35% US local rates
- Best Quality in less Turn Around Time
- HIPPA Compliance
Our goal is to provide Reliable, Affordable and Timely solution to your transcription needs.
Confidentiality of your information is extremely important to us. Our security standards adhere to the Federal Reserve HIPPA and Standards.
Our clients not only prefer and refer Infosoft Medical Transcrition Services, they think we have the PERFECT SOLUTION !!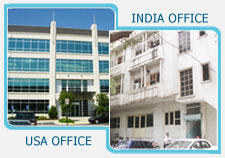 We offer top quality Medical Transcription Services to Hospitals, Surgical Centers, Physician Group Practioners and Independent Physicians across the United States. Using cutting edge technology, highly dedicated team and simple and effective business process, we leverage ourselves to total customer satisfaction to all clients. Our continual investment in technology and experienced manpower enables us to serve hospitals, clinics, group practitioners, diagnostic centers and individual practices of various sizes in US.. More...
We excel in providing cost efficient, accurate and dependable services to deliver:
Efficient Documentation of Patient Care

Computerized Patient Medical Records

HIPAA Compliant Methodologies
Our Commitment to provide top quality transcription services that emerges from a deep understanding of the industry, the needs of the clients and our ability to appreciate and harness the powers of the best-of-breed technologies using HIPPA Compliance methodologies.